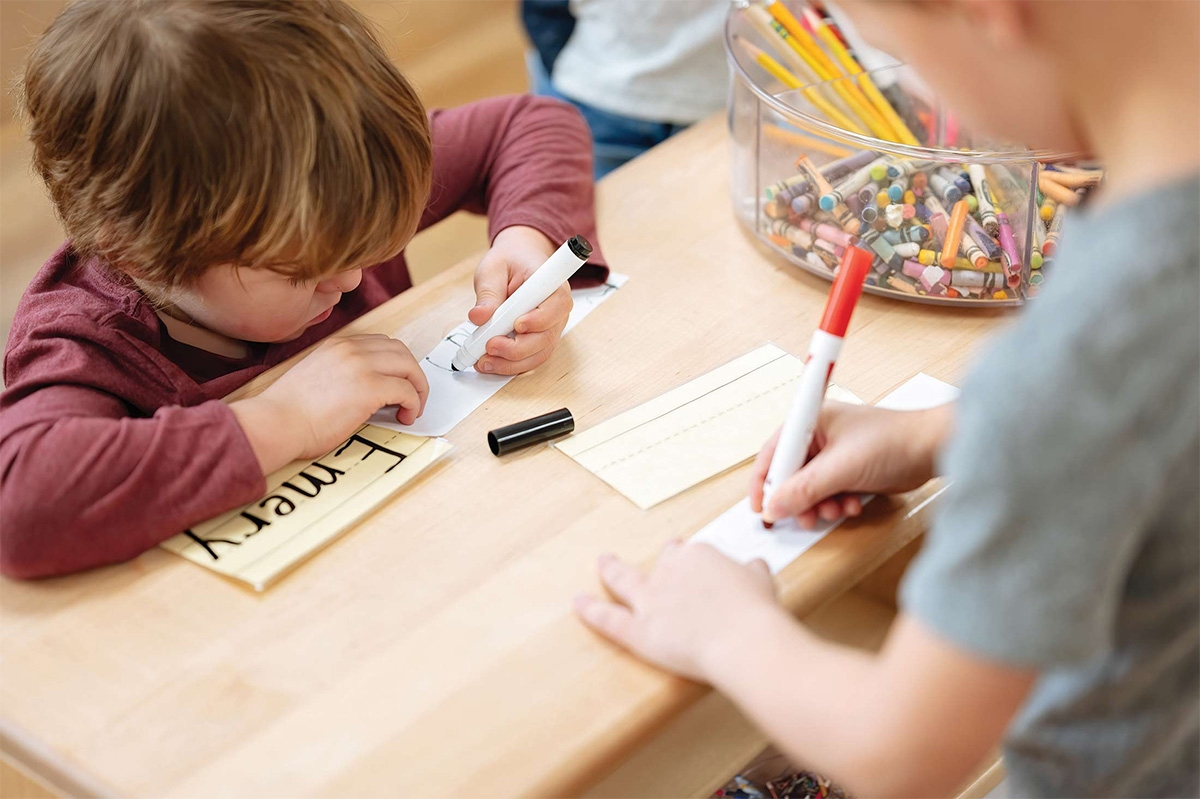 Here for Wendy & Natalie
When Wendy first came to the Y for child care, she was looking for a very specific kind of care for her two-year-old granddaughter, Natalie. Natalie had come to her through a kinship care placement and was non-verbal and experiencing developmental delays due to neglect, and Wendy needed a safe space for her to grow and learn despite these delays.
"The Y was recommended to us by a therapist as a safe space for children with special needs. In fact, it was at the top of the list of recommendations," Wendy said. "From the time Natalie and I walked through the door that first day, every single person we've worked with has stepped up to help her with her challenges."
From working around Natalie's therapy schedules to hosting some of the sessions right there in the center, Wendy says that the Y child care teachers have always been accommodating and patient when it comes to Natalie's care. Her food issues have been carefully monitored and her allergies protected. When Natalie had to be out for extended medical leave, the child care staff was always quick to assure Wendy that her spot would be waiting for her when she was ready to come back.
When the COVID-19 pandemic hit, Natalie's health issues loomed even larger than before.
"I'm a single parent who cannot afford to lose my job, so being able to send Natalie off to a safe place where I know her health will be protected has been a serious stress relief." Wendy said. "The extra effort and respect from the other parents and teachers to protect our children has been above and beyond, and I am grateful for them every day."
Natalie has grown leaps and bounds during her time at the Y. Wendy even says that, just recently, she was surprised to hear Natalie come home from school talking about bioluminescence.
"They were reading books about the ocean in daycare that week. I was blown away by Natalie's perfect pronunciation of the word 'bioluminescence.' And, when I asked, she told me exactly what it meant. It's a huge testament to how far Natalie has come at the Y."
Now, Natalie is headed off to kindergarten, and Wendy says that the transition feels bittersweet. A new environment, new classmates and new teachers will be big changes for Natalie, but Wendy knows that her time at the Y has provided her with a solid foundation to take on the next steps.
"Today I have a very verbal child who has grown leaps and bounds with the help and care of the staff at the Y. Natalie could not have made this much progress without their encouragement, help, and care, and they have been a huge blessing to us through our journey."