TRADITION • HEALTH • COMMUNITY
Here For Good
Serving Montana Today, Building for Tomorrow.
Play It Forward
Play it forward with the Missoula YMCA's future airnasium! We're committed to providing Missoula with access to fun and healthy outdoor spaces. Learn more about this exciting addition.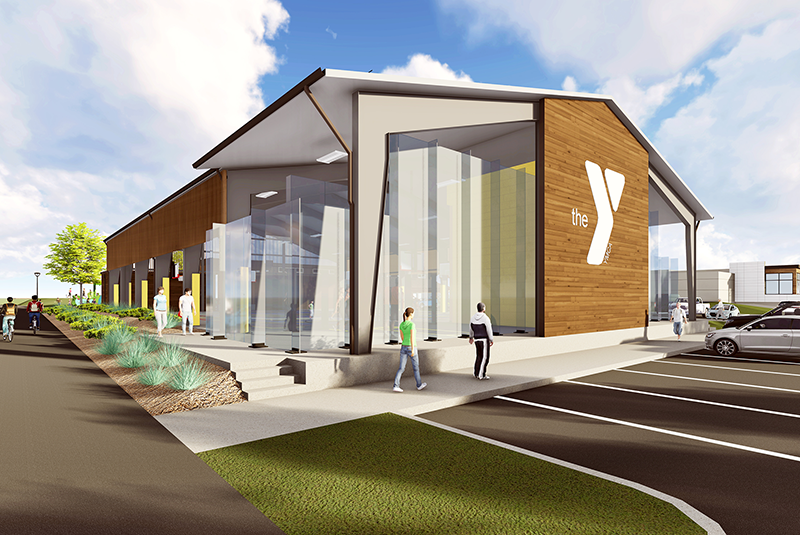 Locker Dedication
Dedication rights for 200 new lockers are now available for $1,000 each. Your donation includes a plate engraved with your, your business', or a loved one's name.

The Y's Impact
From child care to senior fitness programs, the Missoula YMCA has provide programs and services for all in Missoula.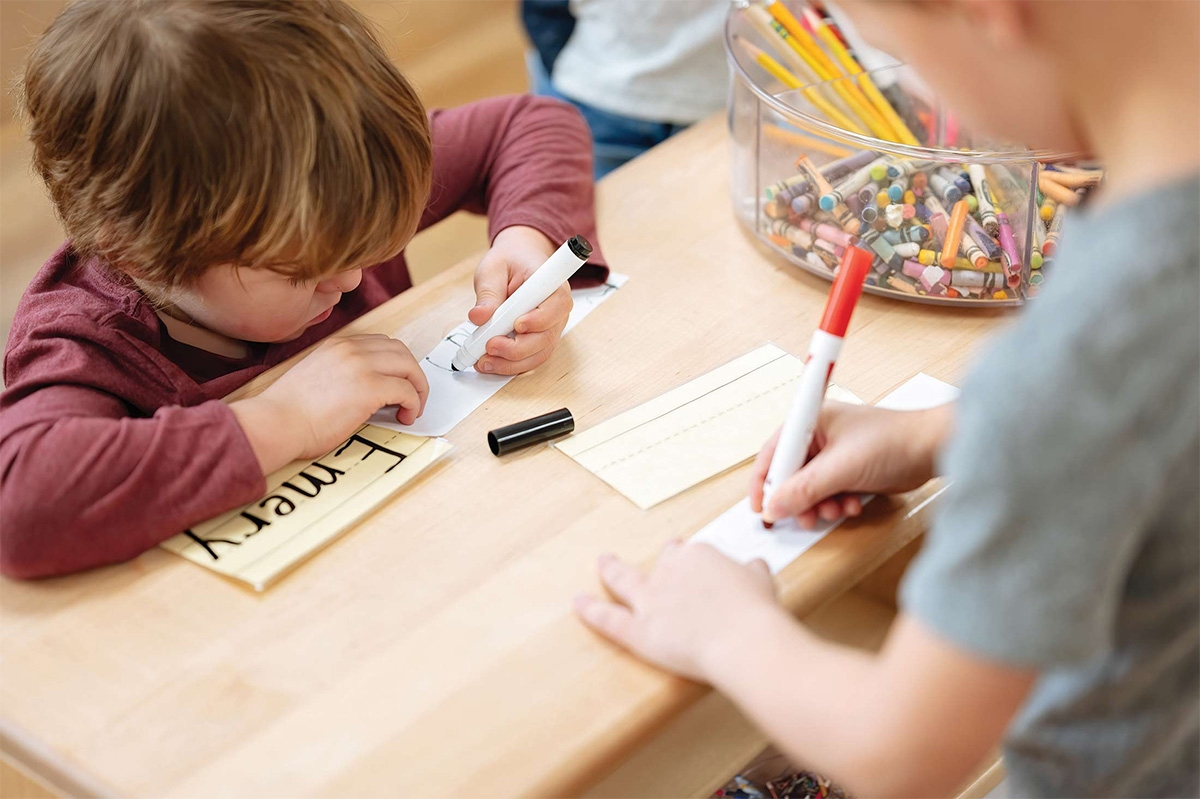 Our Goal
We are leading a county-wide effort to raise funds to remodel the Russell Street campus and make vital improvements that will allow us to double our child care capacity, continue to support Missoula's growing workforce, create diverse and safe spaces that meet the needs of our community's families, and so much more. We ask you to please consider joining us in making a generous, impactful contribution to help the Y stay Here for Good.




The Peacocks
While Donovan lives with developmental disabilities that can limit his options for out-of-school activities, he's been able to grow and thrive with the Y through swimming & summer camp.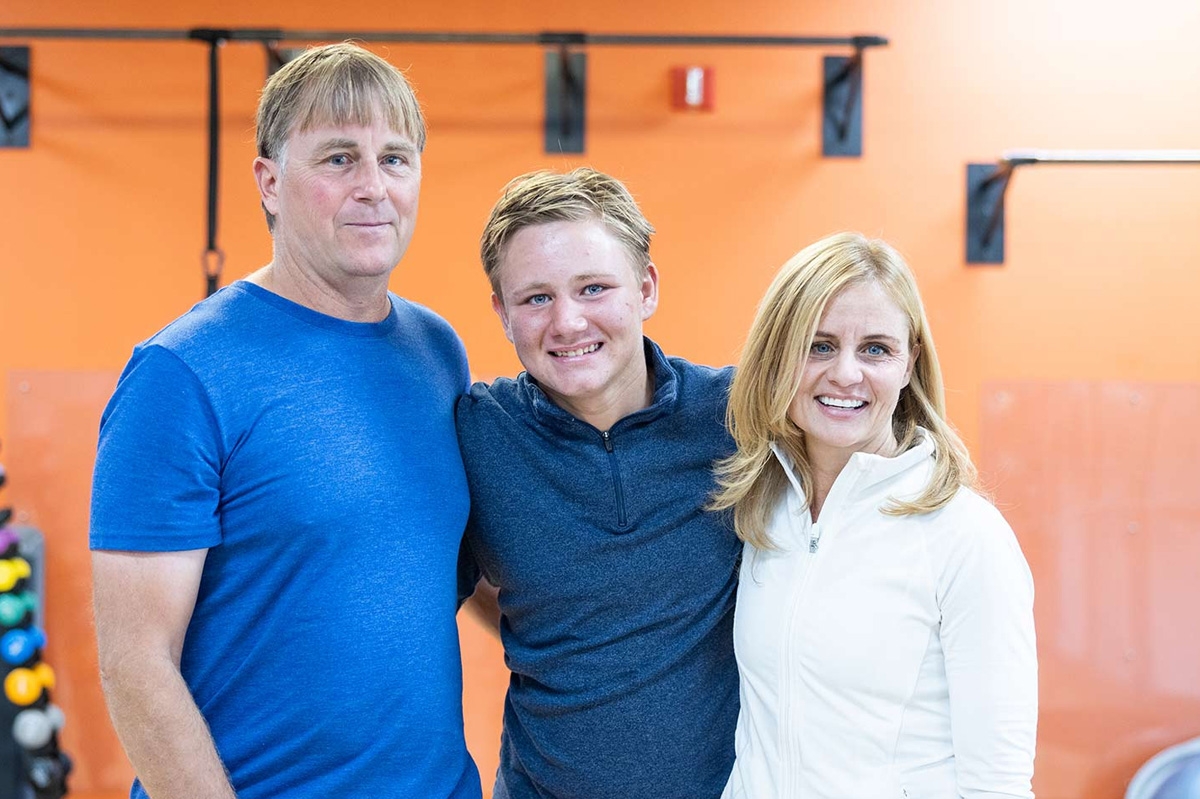 Doris
Doris has been a loyal member for quite some time, dating back to 1979 when she first joined the local YMCA in Honesdale, PA.  She may be 90 years old, but she "feels about 35" because of the Y.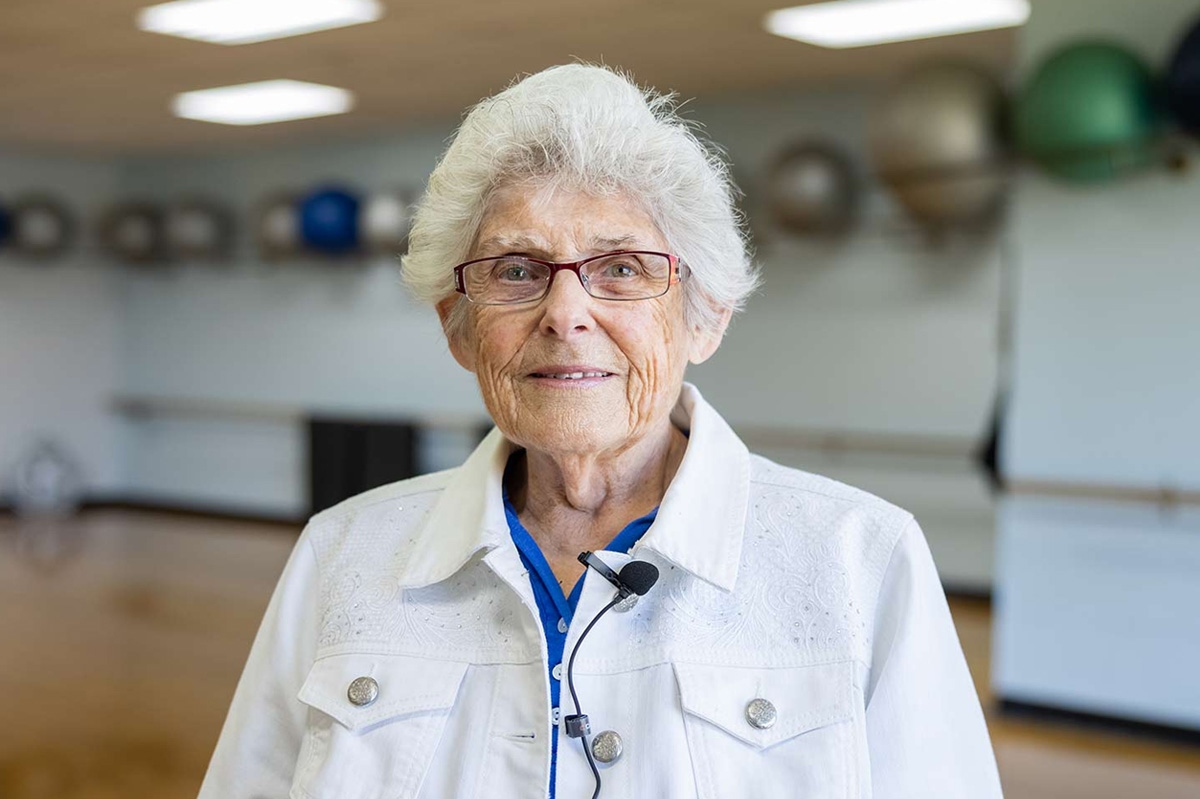 The Johnsons
Just over four years ago, a young mother found herself suddenly single, left behind with an empty bank account, a chronic heart condition, and three children.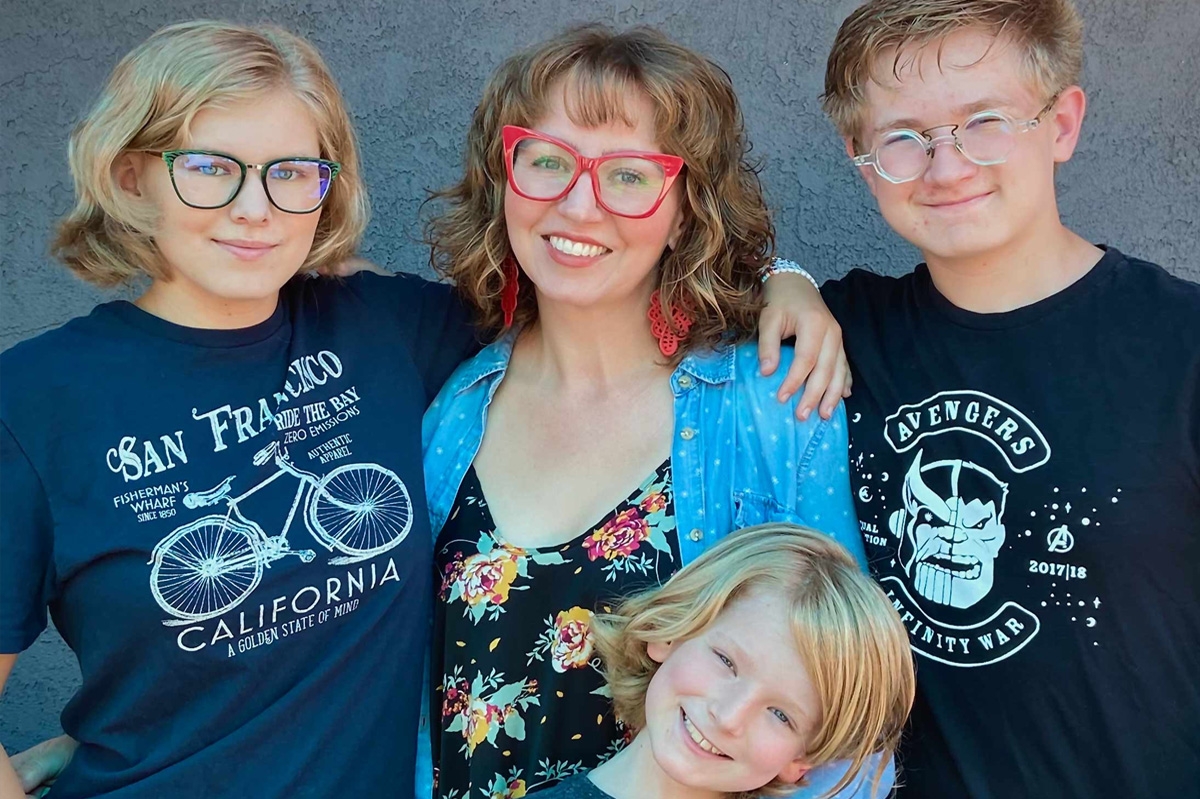 "My life would not have been the same if I hadn't walked through the doors of a YMCA as a child. Thanks to YMCAs, I was given an opportunity to learn, grow, and have healthy out-of-school opportunities."
- Dennis T.
"The Y to me is a place of refuge. The Y is home."
- Sam G.
"I'm a single parent who cannot afford to lose my job, so being able to send Natalie off to a safe place where I know her health will be protected has been a serious stress relief."
- Wendy L.
Previous
Next
Support the Here For Good Campaign
Since 1967...
The Missoula Family YMCA has worked to build a healthier western Montana for all. The Y helps over 15,000 Montanans of all ages, backgrounds and abilities achieve their individual health goals and brings families closer together each year. In addition to health and wellness offerings, we're proud to be Montana's largest licensed child care provider and to offer nearly $700,000 in financial assistance and community subsidies each year so no one is excluded from Y programs based on their income.

The Missoula Y is the community center for all and we are Here for Good. Now it's time to re-envision our Russell Street campus to better meet the demands of our growing community. To continue and expand the Y's work, we are leading a community-wide effort to raise funds to make vital campus improvements that will allow us to double our child care capacity, continue to support Missoula's growing workforce, create innovative community spaces that meet the needs of our families and seniors, and so much more.
Thank You to Our Donors
Through the generosity of our donors, every day we are closer to reaching our goal.
406 Clinic Pharmacy
A. Warren & Betsy Ross Wilcox
Aaron Brock
Abraham Konda
Adam & Marguerite Brown
Adam Duerk
Adrian Hoye & Nancy Thibo
Advanced Media Systems
Advanced Technology Group/Cognizant
Agatha Gary
Aiko's
Alberta Ramirez
ALCOM LLC
Alice Marquardt
Alisa LaRue
All Nations Health Center
All Things Metal Inc
Alla Stevens & Arie Milgram
Allegiance Benefit Plan Management
Allen Legreid
Allen Pickens
Alphagraphics Missoula
Amy Shattuck
Anchor Electric Contracting Corp.
Anderson Zurmuehlen
Andrea Vernon
Andrew & Melanie Puckett
Andrew Lambert-MacFarlane
Angela  Witte
Angie Mickles
Anika Melzer-Roush
Anisa Goforth & James Fivecoats
Ann Sharkey
Anna Smith
Anne & Steve Carlson
Annelise Hedahl
Annemie & Dr. Klaus-Jurgen Melzer
Annie & Gates Watson
Anonymous
Arnie & Linda Sherman
Ashley & Josh Murphy
Ashley Metesh-McCoy
Ashley Rogers-Thompson
Ashlyn O'Kert
Ashok & Saroj Patel
Axiom IT Solutions
Bank of Montana
Barb & Joe Gorsh
Barb & Norm Fortunate
Barbara & Kurt Fossen-Trenchless Solutions
BCF Investments
Beach Transportation Co.
Beal Law Firm
Beck Partnership
Beckie  Peterson
Berkshire Hathaway Montana Properties
Beth & Dan Kennedy & Adcock
Beth Schaper
Beth Woody
Beverly Chin & Arthur Gidel
Big Sky Commerce
Big Sky Mobile Catering
Big Sky Physical Therapy
Bill & Dori Johnston
Bill & Melissa Sundberg
Bill & Phyllis Bouchee
Bill & Rosemary Gallagher Foundation
Bill & Sarah Towle
Bill & Sharon McSpadden
Bjornson Jones Mungas, PLLC
Blackfoot Communications
Blaine & Kristy McElmurry
Blaine Clark
Bob & Sherry Massey
Bob & Toni Ogg
Bob Homer
Bob Sullivan
Bohyer, Erickson, Beaudette & Tranel
Bonner Property Development
Bonnie Speare
Boone Karlberg, P.C.
Brad & Carla Luck
Brad & Karen Colberg
Brad & Nancy Pickhardt
Brady Reed - Montana Gatorade Soccer Player of the Year
Brand Edge Marketing
Bree Broadhead
Brenda Meyer
Brenda Miller
Brenda Pinsonneault
Brent Greer
Brett  Weber
Brian & Becky Holdorf
Brian & Jessica Gough Family
Brian & Kathy Derry
Brian & Tyra McDonald
Briar & Heidi Diggs
Bridget Baxter
Brooke Florence
Bruce Madsen
C.M. Buxton Jeweler & Rare Coins, LLC
Caitlin Brilz
Cale Fylling Concrete
Cale Will
Carey Law Firm
Carol Hoffnagle
Carol Kahler
Carol Kirts Davis
Carole Erickson
Caroline & Willis Kurtz
Carolyn Buchta
Carrie Greer
Casey Gumeson
Casey Robinson
Cathy Quinn
Cats on Broadway
Catton Family
Chad Bauer
Chad Bishop
Chad Taylor
Charles & Barbara Beaton
Charter Communications
Chris & Jeannie Siegler
Chris Gorsh
Christopher Childs
Christopher Decker & Angela Patch Decker
Chuck & Jodie Schmautz
Chuck & Kathy Turner Family Fund
Claim Jumper Casino, Inc.
Clarisse Landry & Joe Kipphut
Clark Fork Riverside
Clearwater Credit Union
Clearwater Montana Properties
Colin & Kim McKearnan
Colleen McShane
Collin Bangs
Conor Newman
Corbin Ross
Cornerstone Dental Missoula
Cory & Brynn Laird
Cory Steele
Craig & Ellen Langel Family
Craig Birgenheier
Craig Carey
Crowley Fleck PLLP
Crowley-Moore
CTE Awards
Culligan Water
Cynthia K Thiel
Cynthia Kahane
Dairy Queen
Dale Woolhiser
Dallas Seaber
Dan & Jennifer Cripe
Dan & Tracey Cravy
Dane & Kim Oliver
Daniel Adcock & Beth Kennedy
Daniel Shepherd
Daniel Worrell
Danny Blowers Insurance Agency
Danny Gagen
Datsopoulos, MacDonald & Lind P.C.
Daurine Spritzer
Dave & Hope Montelius
Dave & Jeannine Olson
Dave & Kathy Cotner
Dave & Linda Smith
Dave & Syliva Edgell
Dave Cotner
David & Audrey Seeley
David & Jeanne Franz
David & Margie Dewing
David & Michele Kratz
David & Monica Paoli
David & Paulette Fisher
David Emmons
Dax & Kim Fraser
DCI Engineers
Deborah McWhinney
DeMarois Inc
Dennis & Angela Lind
Dennis & Darlene Richards
Dennis & Phyllis Washington Foundation
Dennis Toussaint
Design Air
Devin Khoury
Devin Sleezer
Dianna Johnson
DJ & A, P.C.
Donna Gaskin
Doreen Libera
Dori & Bill Johnston
Doug & Tricia Beem
Doug Coffin
Douglas & Leta Womack
Dr. & Mrs. Thomas Layne
Drollinger Family Charitable Foundation
Dylan & Allie McFarland
Ed & Leslie Wetherbee
Ed Parlier
Edie McLean
Eileen Babon
Elaine & Monty Brekke
Elaine Carmichael
Elizabeth & Christopher Johns
Emilee Dewing
Emily & Ryan Hansen
Emily & Simone Musco
Emily Brock & Matt Gibson
Eric & Jen Siegfried
Erik Dewing
Erik Johnston
Erika Close
Falksway Construction
First Interstate Bank of Missoula
First Security Bank Missoula
Flint Olsen
Frank & Rae Lynn D'Angelo
Frank Rodriguez
Frankie Olson
FX Solutions Inc
Garden City Funeral Home
Garden City Plumbing & Heating
Garlington, Lohn & Robinson
Garrett Pence
Gary & Karen Walden
Gary Kiemele
Gavin Usher
Gena & Lonnie Stevens
Gene Marcille
George & Roberta Lightner
Gerald & Betty Jo Hicks
Gerard & Michelle Allen
Gianforte Family Foundation
Gibson Hartwell
Giuliani Family
Glen & Rhonda Moyer
Glenn & Noreen Kozeluh
Glenn Combs
Gloria Wahlin
Goodrich & Reely, PLLC
Granite Peak Wealth Advisors
Greg & Gretchen Farmer
Greg & Jen Tabish
Greg & Liz Mutzenberger
Greg Harrison
Greg Kennett
Gwen Jones
Gwen Jones & Andrew Koenig
Hal Gillet
Hillary Ogg
Hillyard - House of Clean
Holly Deluca
HRW
Ian & Sara Carlson
IMEG
In honor of Chris, Andrea & Cosley Pratt
In honor of Dave & Michale Mitchell
In honor of Hannah & Jeff Strauss
In honor of Kristi
In Honor of Natalie F.
In honor of Paula McNeill
In honor of Squirrel Warriors
In loving memory of Monique
In memory & honor of Dennis Bender
In Memory of Dennis T. Bender
In Memory of Lynn Schwanke
In Memory of Maverick "Burrito" Melzer-Roush
Ink Realty Group
Insured Titles
J & K Customs
J Michael & Christine Caldwell
J.K. Simmons & Michelle Schumacher
J&M Electric
Jack  & Bonnie Chambers
Jackie Larson
Jacob & Kasey Wright
Jacquie & Mark Katrein
James & Andrea Wiley
James Gore
James Wheeler
Jamie Breidenbach
Jan & Jim Van Fossen
Jan Schweitzer
Jane Gough
Janet Donahue
Janet Fay
Janice Givler & Armando Gama
Jason Baker
Jayme & Brandon Parker
Jaymie Bowditch
Jayna Moultray
Jean & Scott Whaley
Jeanne & Bill Veteto
Jeanne Brabeck
Jeanne Cox & Bruce Baty
Jeannine McShane
Jeff & Christina Twohig
Jeff & Colleen Rudio
Jeffery Hasskamp
Jeffries Court Reporting
Jena Hollenbeck
Jennifer Jacaruso
Jensen Falker
Jeremy Brown
Jeremy Drake
Jeremy Weedman
Jeremy Williams
Jerrad & Jen Klumph
Jessica Bykari
Jill & Scott Galle
Jim & Heidi Jacobs
Jim & Jane Hogan
Jim & Kathy O'Day
Jim Bachand & Robert Hamilton
Jim Caras
Jim Roberts
Jim Wheelis
Joan Kortsch
Jody Verity
Joel Stuber
Joely & Ray Round
John & Brigitta Freer
John & Coleen Contos
John & Helen Cummings
John & Hilary Cuddy
John & Jennifer O'Connor
John & Karen Rimel
John & Kathy Brauer
John & Kinsey Remien
John & Linda Pilsworth
John Boyle
John Garrity & Jean Thorstenson
John Gilliam
John Greytak
John Moffatt
John Morrison - In honor of Healthy Montana Kids
John Sanden
Jolynn McDermott
Jorge Plasencia
Josh Eder
Joy & Mike McKay
Joyce & Dudley Anderson
Judnich Law Office
Judy & John Horner
Judy & Kevin Fredenberg
Judy Whiddon
Julie & Greg Robitaille
Julie & Phil Gardner
Julie & Summerfield Baldridge
Julie Gilchrist
Julie Hofbauer
Kaela Mansfield
Kaleva Law Office
Kali & Rob Lindner
Kali Bell
Kamra & Casey Kolendich
Kamra & Casey Kolendich
Kandy & Dustin Jenkins
Kara & Shane Tuttle
Kara Cutler
Karen & Otis Mitchell
Karen & Rich Buley
Karen Deden
Karin Schalm
Karlyn Roberts
Karyn Trainor
Kasey & Matthew Anderson
Kat Franchino
Kate Leary
Kate Rodriguez
Kathrin Melzer
Kathryn Hubing
Kathryn J. Veazey
Kathy Bergstrom
Kathy Rogers & John Thompson
Katie O'Keefe's
Katy Davis
Kay Salmonson
Keith & Lynda Fichtner
Kelli & Erik Hess
Kelly Lautzenheiser
Kelsey Clark
Kendall Alley & Austin Sant
Kent & April Pratt
Keri & Jamey McHugh & Family
Kerry & Ed Heine
Kevin & Jamie Scott
Kevin & Pauline Kolendich
Kevin & Susan Miltko
Kevin Maki
Kiah & Hauna Hochstetler
Kim & Dean Stensland
Kory & Mindy Mytty
Kristi Gough
Krystina Levenhagen
Kump, Amanda
Kymra Archibald
Larry & Cara Simkins
Larry & Dee Dee Gianchetta
Larry J. Kolb
Larson Enterprises, Inc. - Avis Rent A Car
Laurel & Nathan Saravalli
Lauren Woods
Laurie Clouse
Lawson Flooring
Lee & Nancy Silliman
Leif & Leanne Griffin
Leonard & Holly Swartz
Leslie & Jim McShane
Leslie Dallapiazza
Lewis & Clark Elementary PTA
Lexi Gibson
Liberty Electric Inc.
Lillian Thomas
Lillian Wenger
Lisa Chamberlain
Lizzi Juda
Lloyd Twite
Local Radio Stations
Lolo Peak Brewery & Grill
Lonnie Labbe
Loreen & Mark Skinner
Lori Webster
Lou Butler
Lucia Solorzano
Lynn Solomon
Lynne & Gary Willstein
Lynne Himes
Lynne Mickelson
M.H. Houlihan
M.J. Murdock Charitable Trust
Madrona Hill Foundation
Mae Hassman
Mae Nan Ellingson
Maeta Kaplan
Magnusen Family
Marc Pierce
Marcy Allen
Mariah Williams
Maritsa Georgiou
Mark & Jil Hollinger
Mark & Mary Thane
Mark & Nancy Jo Connell
Mark & Tara Comfort
Mark Alinauskas
Mark Husby
Mark Roberts
Mark Sharkey
Markovich Family Foundation
Mary & Russ Cole
Mary & Steve McHugh
Mary Anne Moseley
Mary Carroll
Mary Jane McAllister
Mary Lloyd
Mary McHugh
Matching Gifts
Matt & Colleen Rosbarsky
Matt & Lisa Hayhurst
Matt & Lisa Hayhurst
Matthew Lautzenheiser
Max Murphy & Sheila Callahan
MDU Resource Foundation
Megan Barton
Meighan & Greg Hanich
Melanie & Lewis Matelich
Melanie, Annabelle & Clara Brock
Melody Nelsen
Meng Dentistry
Metalworks of Montana
Michael & Sarah Hutcherson
Michael & Susan Tryhus
Michael Braun
Michael G Nelson
Michael Hoffer
Michael McShane
Michael Shapiro
Michele Linneman
Michelle Halley
Michelle Huie
Michelle Mohland
Mike & Heather Nichols
Mike & Laurie Larson
Mike & Leslie Halligan
Mike & Mellissa Spritzer
Mike & Rachel Robinson
Mike & Ren Regan
Mike Bouchee
Milodragovich Dale & Steinbrenner PC
Mindy & Steve Palmer
Missoula Midtown Association
Missoula Veterinary Clinic
Mitch Bradshaw
Molly Bentley
Molly Davidson
Monica Cederberg
Monique & Brian Fortmann
Montana Community Foundation
Montana Glass
Montana Transfer
Mostad Construction
MT Flooring
MT Properties Group
Muralt Family
Nancy Cochran
Nancy Newcomer
Nancy Schmitz
Nanette Melzer
Neighborhood Dental
Nerissa Koehn
Nick & Lara Porrini
Nick Taber
Nicole & Ryan Martin
Nikaela Parke
Noah Stoltzfus
Nonda Beardsley
Opportunity Bank
Otto Bremer Trust
Owen & Julie Sirrs
P.E.T.E.S. Electric
Painting with a Twist
Pam Kukla
Pam Ward
Paradigm 3 Architecture
Paradise Dental Technologies
Paradise Falls
Paramount
Partners Creative Inc
Pat & Kelly Dodson
Patricia & Jeff Nord
Patrick King
Patty Ehlers
Paul & Angie Tranel
Paul & Connie Eberly
Paul & Karla Anderson
Paul Axelrod
Paul Bohan
Paula Mading
Pauline Christy
Paws Up Foundation
Peggy & Glenn Jarrett
Pepsi of Missoula
Pete & Daisy Kesel
Peter & Jessica Walker-Keleher
Peter Bierbach
Phil Hamilton & Janet Whaley
Phyllis & Bill Bouchee
Phyllis Wade
Pintler Wealth Management Group of Wells Fargo
Pioneer Chemical
Planetary Design
Polly & Ryan Butler
Pri Fernando
Providence St. Patrick Hospital
Pure Real Estate LLC
Quality Construction
Quantum Composers, Inc.
R. Brown Inc
Rachael & Dan Beatty
Rachel Kamura
Ralph & Tanya Gentile
Ramona Holt
Randy & Chris Stobb
Randy & Holly Colbert
Rebecca Duffner
Rebecca Kress
Rebecca Stancil
Republic Services
Richard & Kelly Shull
Richard Green
Richard Opper & Sally Mueller
Richmond Family
Rick Booth
Rick Orizotti
Rick's Auto Body
Robert & Colleen Terrazas
Robert & Sharon Hinshaw
Robert Church
Robert Galliani
Robert Ziccardi
Robin & Jane Selvig
Robin & Karen Sipe
Rod & Heather Foster
Rolf Tandberg
Rosalie & David Cates
Ruby Backer
Russ & Krista Hellem
Russ's Body & Paint
Ryan & Tasha Jones
Ryan Mutzenberger
Ryne & Amber Mading
Ryne Mading
Sandy Mytty
Sarah Certel
Sarah Pyles
SCHEELS
Schulte Law Office
Schultz Real Estate LLC
Scott & Ivy Seifert
Scott & Tana Burke
Scott Farley
Scott Stearns
Seth & Chelsea Bodnar
Seth Whitfield
SG Long Financial
Shamrock Concrete Cutting
Shane MacIntyre
Shannon & Martin King
Sharon Kleinert
Shawn & Alice Paul
Shawn & Carrie Moe
Sheena & Drew Winterer
Shenoa Strandvold
Smith Family
Solon Linton
Stacy Norberg
Stan & Marsha Zimet
Stephen & Lois Yung
Stephen Wing
Steve & Hal Nelson
Steve & Shirley Nelson
Steve & Shirley Nelson
Steve Nelson & Mike Boehme
Steve Slaughter
Steve Snyders
Stewart & Associates, PLLC
Stockman Bank
Sublime Public Relations
Superior Traffic Services
Susan & Mike Colyer
Susan & Roy O'Connor
Susan Ash
Susan Hay Patrick
Susan Ridgeway
Suzanne Harris
Suzanne Tilleman & Jon Richter
Svein Newman
Sylvie Poore
Tami Estrada
Tamy & Dana Wagner
Tax USA
Taylor & Sarin Diggs
Ted Catton
Temp Right Services - Heating
Teresa Gruba
Teresa Windham
Terran Hillesland
Terrazas Henkel, P.C.
Terry & Patt Payne
Terry Johnson
Tex Cates
Tex Seaton
The Clark-Cassens Family
The McFadden's
The Montana Club
The Scripps Howard Fund
The Sprunk Family Foundation
Theresa & Adam Ragsdale
Theresa & Randy Cox
Theresa Stekly
Thomas & Denese Lingle
Thomas & Pamela Copley
Tim & Michonne McHugh
Tim Polich
Timothy Garden
Timothy Lanktree
Tina Barrett
Title Services Inc
Tom & Ann Boone
Tom & Barb Severson
Tom & Christine McCall
Tom & Mary Lou Stergios
Tom & Sue Blunn
Tom & Susan Roy
Tom Deveny
Tomi Kent
Tori & Peter Scholl
Towe & Fitzpatrick, PLLC
Town Pump Charitable Foundation
Tracey Fontaine
Tracey Johnson
TrailWest Bank
Travis Decuire
Treacy Foundation
Ty Owens
Tykeson Family Foundation
Tyson O'Connell
United Healthcare
United Way
Unity Church of Missoula
University Storage Inc.
unknown unknown
Valerie Hedquist & Edward Callaghan
Valley Landscape Inc.
Veronica Franchino
Vickie Mikelsons
Victor Machart
Vinny Colombo
Walt Muralt
Walt, Peggy & Nic Peschel
Watson's & ATG
Wells & McKittrick P.C.
Wesley & Laura Wells
Western Montana Clinic
Western Montana Lighting
Westside Lanes
Weymouth & Terry Symmes
WGM Group Inc.
William James
William Nichols & Robin Tawney Nichols
William Randolph Hearst Foudnation
William Schneider
Williams Law Firm P.C.
Willis Enterprises
Windermere Real Estate
Windfall
Wolfgang Ametsbichler & Mary Windecker
Worden Thane, P.C.
Worden's Market
Youngee Cho
Yumei Zhang
Zach & Allison Franz
Zak Anderson